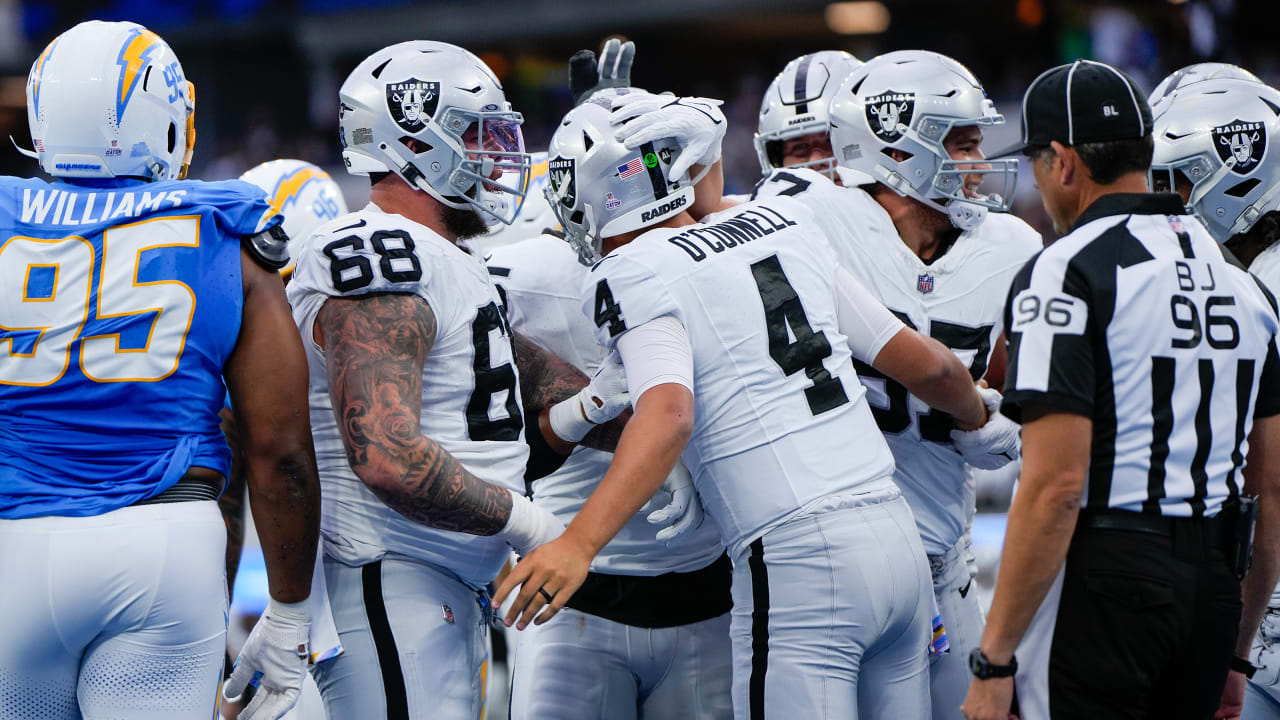 Las Vegas Raiders vs. Green Bay Packers NFL Prediction - October 10, 2023
Week 5 brings an exciting showdown between the Las Vegas Raiders and the Green Bay Packers. Can the Raiders capitalize on their home advantage, or will the Packers find their offensive rhythm? Dive into our in-depth analysis and prediction for this thrilling matchup!
Brief Introduction:
In a gripping Week 5 encounter, the Las Vegas Raiders, seeking some momentum after a shaky start, face off against the Green Bay Packers, who hope to rejuvenate their offense under Jordan Love.
Key Statistics and Current Form:
Las Vegas Raiders:

Offense Rank: 14th, Yards Per Attempt (YPA) in 2023: 7.1, Last 3 Games YPA: 7.0
Defense Rank: 17th, YPA in 2023: 6.6, Last 3 Games YPA: 7.2
Recent Form: The Raiders are 1-3, have not surpassed 18 points in any game this season, and rank 29th in points per drive allowed.

Green Bay Packers:

Offense Rank: 21st, YPA in 2023: 6.8, Last 3 Games YPA: 6.2
Defense Rank: 10th, YPA in 2023: 6.0, Last 3 Games YPA: 6.4
Recent Form: With Aaron Jones and Christian Watson on snap counts, the Packers faced a surprising offensive collapse against the Lions. However, with Jordan Love under the center, there's anticipation for the offense to click, especially against the Raiders' defense.
Primary Prediction:
Point Spread: Las Vegas Raiders to cover the -2.5 spread.
Supporting Analysis/Reasoning:
The Raiders might have had a challenging start, but they showcased resilience against the Chargers, hinting at the potential of rookie Aidan O'Connell. Despite taking seven sacks, he displayed character, a quality they'll need against the Packers. The Green Bay Packers, on the other hand, struggled against the Lions. Even though Jordan Love's performance showed promise, inconsistency has been the story for Green Bay's offense this season. With the Raiders at home and the Packers having a slightly wobbly offense, Las Vegas covering the spread seems like a reasonable bet, especially given the stats and matchups.
Conclusion and Final Thoughts:
While both teams are battling their own challenges, this matchup promises to be an intriguing contest. The Raiders will want to capitalize on their home advantage and the Packers' recent form. Green Bay, eager to prove their mettle, might just find the Raiders' defense an opportunity to turn things around. However, given the data and recent performances, a bet on the Raiders to cover the spread seems logical. Football fans, buckle up for a game that could be filled with unexpected twists and turns.
Written by: OnlineWagerReview.com
•
October 09, 2023